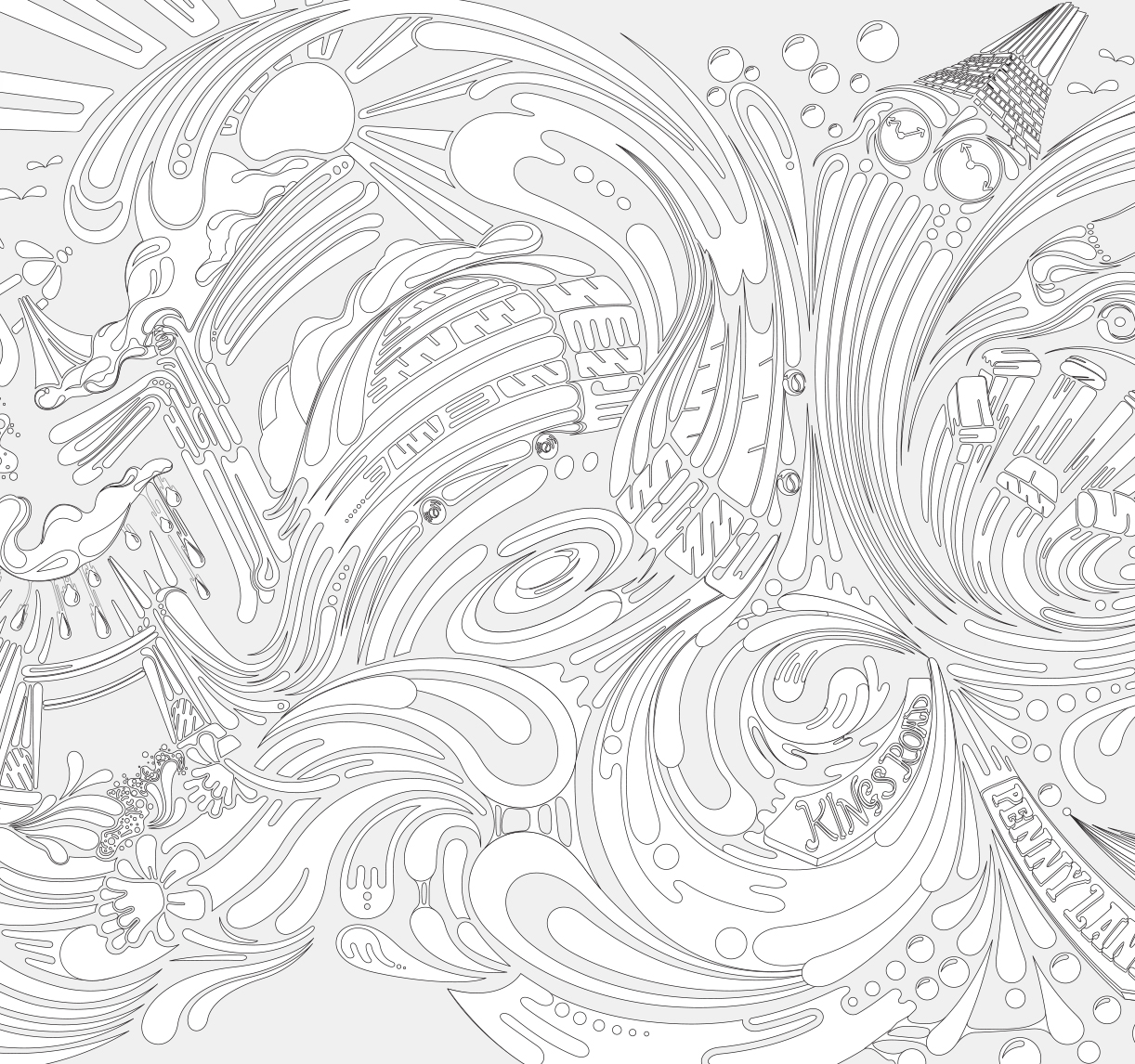 Swirly Brit Artwork preview
We did this piece for a U.S. client as one of a series of options for them. It's quite a wide canvas with loads of flowing details on it including the Giant's Causeway, Millennium Stadium, Angel of the North, Tower Bridge and loads of other British orientated objects all wrapped together in a flowing landscape artwork.
Here's a little piece.